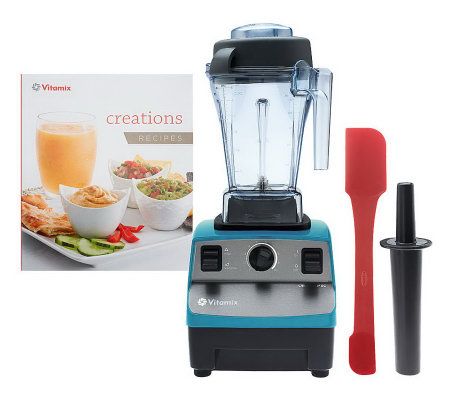 QVC has a special price on this VitaMix blender today!  Only until 12pm EST.  I am so excited, I have been wanting a VitaMix blender for awhile!
I can make soup and ice cream!  When I got married, we had registered for a Cuisinart blender but the quality was not there.  I have a few friends who own a VitaMix and they just rave about it!  I know our Costco carries the blender but I never looked closely to see which model was carried.
Only a few hours remain but dang it, I want this blender!
Don't forget, check ebates first before buying anything online!  Right now, ebates offers 2.5% back on purchases from QVC.  Every little bit helps!
PS – Click here if you want to learn how you can increase your energy through the power of everyday food!  I'm a full time working mom and I can use ALL the help I can get!